Tapas has become a trendy food around the world. Most of the tapas lovers know that they are Spanish food, but certainly unknown their origins. Let's get around tapas history, ending the article also knowing where to eat or when to eat them.
If you are visiting Madrid for the first time, and you are looking to try the best Madrid wine and tapas paring try our Madrid Tapas Tour.  If you are visiting the city for a second time, or just have fall in love with tapas, try our Tapas Cooking Class. It is the best way to bring some of Madrid to your home.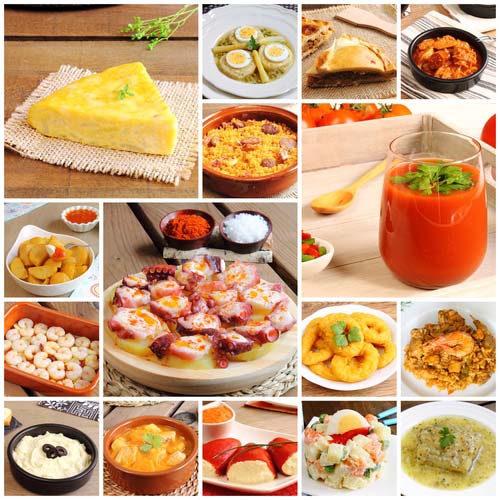 What are Tapas?
Tapas is a typical Spanish appetizer, eaten usually to accompany alcoholic drinks like wine, beer or vermouth on tap. They consist of a small piece of food like a croquette or a piece of cheese or ham over a baguette loaf. Also tapas can be olives, nuts or pickles.
Lately, tapas has become a cooking gender with popular chefs, like Ferran Adriá, preparing unbelievable recipes. Now, tapas can be almost anything as long as you can eat it in a bite.
Tapas Etymology
Although, the origin of this type of appetizers is not so pleasant. The word "tapas" means lead or cover before becoming a term for stylish food. In the early twenty century, when people asked for a drink flies and other insect may get inside their drink. Bartenders start putting a small loaf of bread or slide of cheese over the glasses to protect the beverage. People like to have free food and suddenly it became popular to order a drink and get a free tapa with it.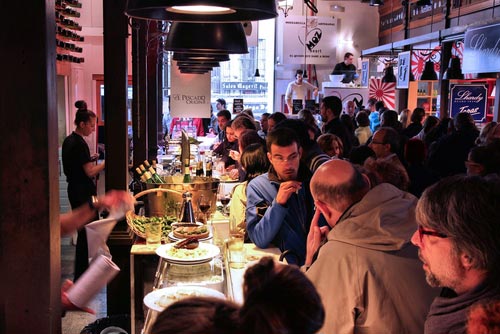 What time of the day is the right time for tapas?
"Ir de tapas" –bar hopping- is an evening entertainment in Spain, especially in Madrid. It means get together with your friends and visited different restaurants and bars in order to eat a tapa or two in each one. Of course! Always accompany by a drink.
Since lunch takes places between 2 and 4 pm, another common time for tapas is before Sunday late lunch. In this case, the common behavior is avoid bar hoping and just have some appetizers in a bar, before going to the restaurant. In Madrid, Sunday tapas usually go accompany with a vermouth on tap.
Madrid most famous places for tapas.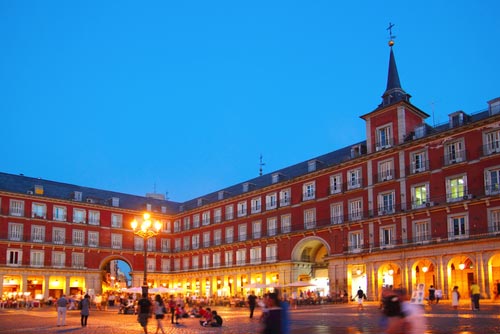 Madrid most popular places for tapas
La Latina is neighborhood in the center of Madrid. This is the oldest area of Madrid. It characterizes for its narrow streets, its large squares and its old buildings. This neighborhood is full of traditional tapas bars, especially those in Cava Baja and Cava Alta streets. If you are visiting the famous Madrid de los Austria area, you are just 10 to 15 minutes walking from La Latina.
Bordering La Latina, there is another important spot for tapas in Madrid: Plaza Mayor. This amazing complex was built during the Habsburg reign. Now a days it is the center of the tapas activity in the city. Its bars and restaurants are always crowded with local and tourist, but since they are bar hopping is easy to find a table within a short time.