Madrid can be consider a sunny city, but that does not mean rain never shows up. Some days along the winter and spring can be tricky to be a tourist in Madrid. Don't worry we show you how keep yourself dry or enjoyed on a rainy day in Madrid.
If you are worry about getting wet, remember Madrid has a great public transportation that can take you everywhere without walking under the rain. There are plenty in-doors and fun thing to do on a rainy day in Madrid. Let's take a look.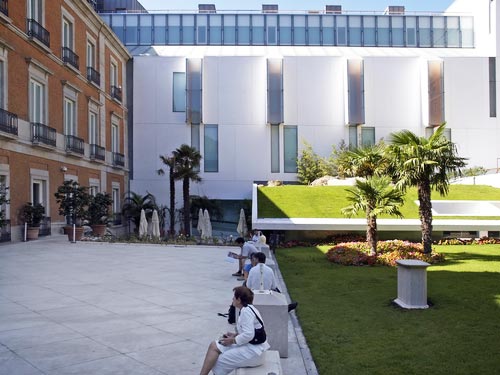 Visit the Golden Triangle
Do not worry the Golden triangle is nothing alike Bermuda Triangle! I'm talking about the area where the three best Madrid museums are. Museo del Prado, Museo Nacional Centro de Arte Reina Sofía and Museo Thyssen-Bornemisza have enough to visit for a rainy week. Even though you have visit these museusm before, there is always something new going on. Temporary exhibist change almost on a monthly basis, so relax and enjoy you museum day.
These three museums are not close within a walking distace on a rainy day. I you can take a cheap and quick cap between each one our just buy a tour to visit the Prado Museum and Madrid Downtown.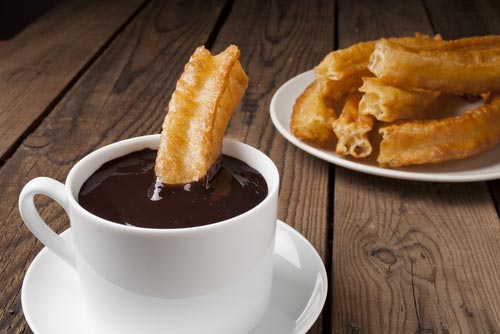 Churros con Chocolate San Ginés
As the popular quote says "when in Rome, do as the Romans do"; when in Madrid on a rainy day, is churros with hot chocolate time. Churros are one of the locals' favorite breakfast or snack. They consist of a fried long stick sweet piece of dough. They always accompany by a huge cup of Spanish thick hot chocolate. Locals agree that the best place to take churros with chocolate is Cholocateria San Ginés. It is open 24 hours, never closes! It located in the number 5 of a small street downtown Madrid, called Pasadizo de San Ginés.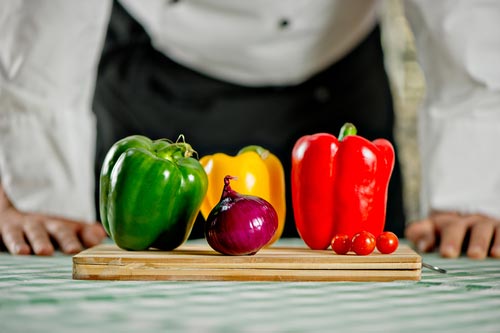 Take a Cooking Class
What can better than spending the day cooking and eating while raining outside? Nothing, right? Taking a cooking class in Madrid is a great idea no matter the weather, but on a rainy day is the best one. Book a Tapas Cooking Class and learn how to prepare six traditional tapas, including the famous "tortilla de patatas". The class takes three hours, but at the end you try yours and the chef creations. Sangria will be accompany the whole tour, so you will enjoy from the very beginning the taste of Spain.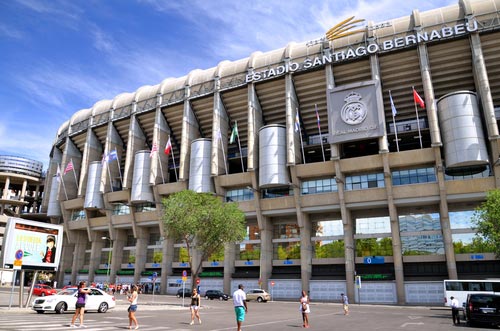 Real Madrid Stadium Tour
If you are not a big fan of art museum, to find something to do on a rainy day can be difficult…. but not in Madrid. If your love soccer, you have to visit the Real Madrid Museum inside the Santiago Bernabeu Stadium. You will have access to the stadium and can contemplate personally the incredible trophies this team has won on the past three decades. Buy your tickets to the Real Madrid Stadium Tour.
Shopping in Madrid
Shopping in Madrid means walking along the streets going in and out of the stores. That can be unpleasant on a rainy day. There is a very simple solution take the metro to Xanadú. I'm not talking about the mystical place; I mean the Madrid shopping mall. It is one of the biggest shopping malls in Europe. It even has a sky training are with artificial snow inside. Shopping in Xanadu is a pleasure. The mall also counts with restaurant area and a movie theater.