We know you really want to visit Madrid,but  maybe you still are uncertain about where exactly it's located. In this article we will give you all the information you need to know about this city, especially regarding its means of transport, like Metro and taxi. We will also tell you how to get to Madrid, paying attention to the main way in, the Barajas airport.
Madrid is the center and is the heart of Spain. It's referred to as this, not only because it is the capital of the country, but because it is located in the middle of the Iberian Peninsula. It has a population of about 3.3 million people. In the region that is called Community of Madrid, there are more than 6.4 million people. Even if the capital is the biggest city of the country, it is very easy to navigate around in, thanks to an efficient net of means of transport.
Transportation: Metro, taxi and other solutions
The Metro of Madrid is probably the most popular means of transport in the capital. It has 12 lines, reaching the whole city and going even beyond its borders. The airport, the train stations and the main bus stations are connected to some of its lines. A single ticket costs 1.50 euros, but this price can vary depending on the distance, the days of use or the pass you choose. There are different options for tourists, from 8.40 euro.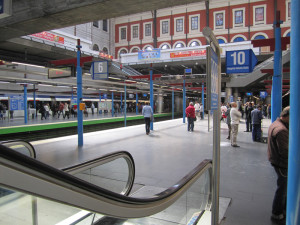 The taxi is also a good way to get around Madrid. They are easy to recognize as they are white with a red stripe across the driver's door.  Recently, the City Council has approved a flat rate for those who take the taxi from Barajas airport to get to the city center- 30 euros.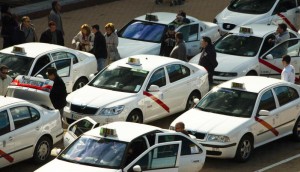 The bus service is also efficient. There are hundreds of lines reaching every single place of the capital. They are painted in blue. There is also a special service that takes you to Barajas airport. Those that are painted in yellow color depart from Cibeles square, cost 5 euro and is only a 20 minute ride.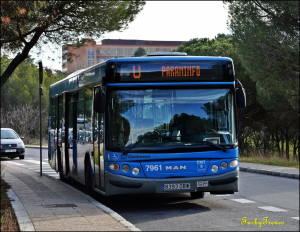 Madrid Barajas airport: the best way to get to the city
Clearly, the best way to get to Madrid is by air, especially if you come from another country. Barajas airport is located close to the city and, once you  land, you can take a train, a bus, the Metro or a taxi to get to the touristic zone. No matter what means of transport you choose, you can be in the Puerta del Sol in 20-30 minutes time.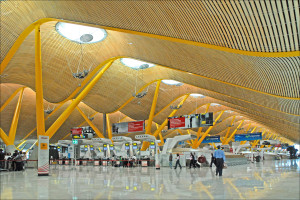 The airport has four terminals. Pay attention as the terminals 1-2-3 are together in the old building, but terminal 4 is a new building located a little farther away from the rest. In fact, you cannot move on foot around them, you have to get a bus or even the Metro (line 8).