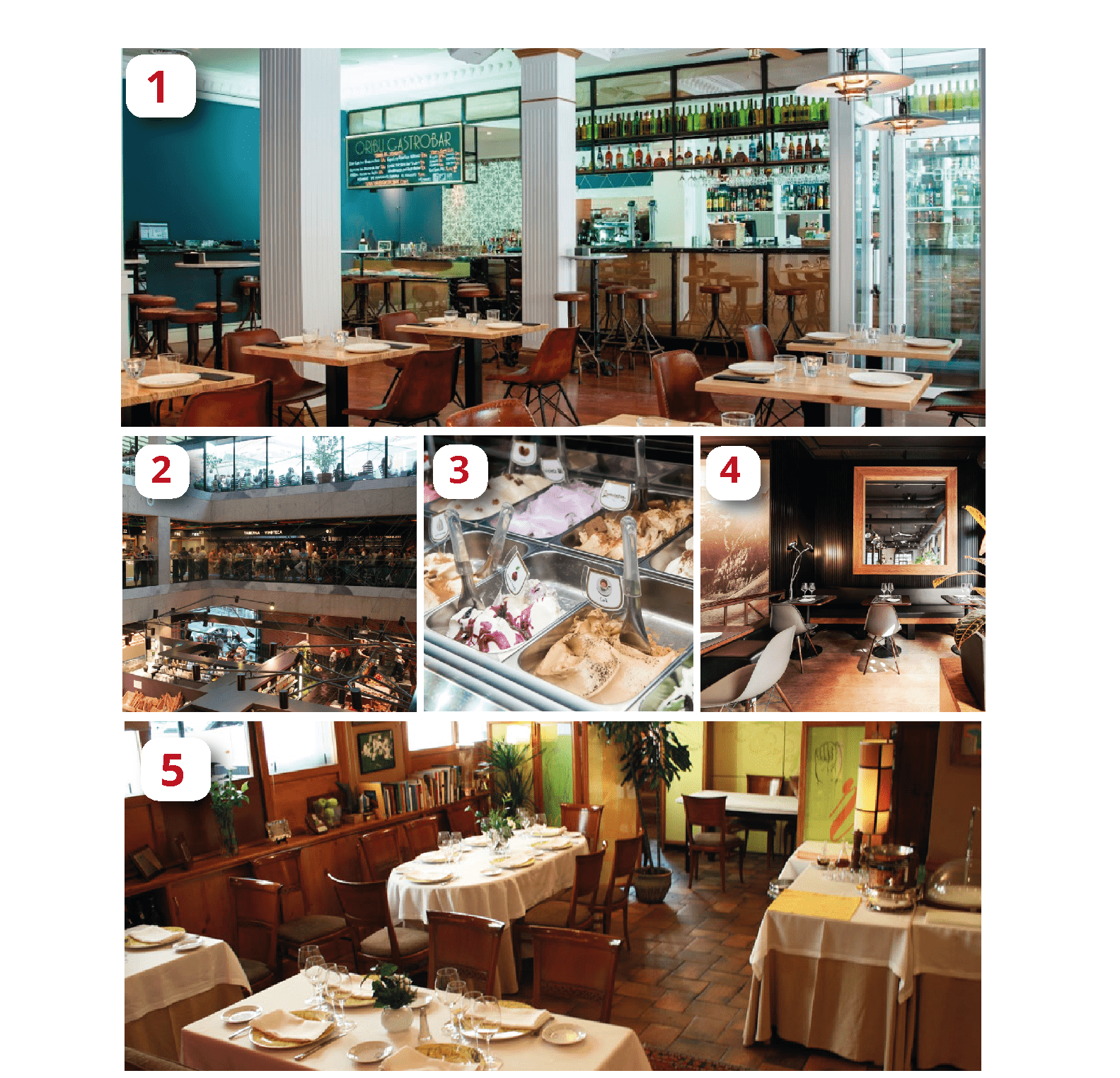 Madrid is a city that have a lot of attractive spaces and lovely locales that you should visit when arrives to the capital of Spain. There are many gastronomy options to can mix, for example blend a walking tour with a eating in a special restaurant, and in this space we give you the 5 best locales in Chueca. Remember that you can back to your country if you don't known this places.
1.- Oribu Gastrobar (Barquillo, 10)
This peculiar place in the Chueca neighborhood is a site visited by residents as well as tourists looking for places of charm and a unique touch. We suggest you try the desserts that have combinations that will surprised you.
2.- Mercado San Antón  (Augusto Figueroa, 24)
It's not only a market where you can appreciate the mixture of the traditional and modern architecture, but also give you a space for prepare the fresh products that you buy previously. We are sure that you can't find another market with fresh products like this. And to finish the review of this place we want to suggest visiting the roof of this market, because upstairs there are a restaurant that offer this service.
3.-La Bonata (Plaza Chueca, 8)
This space is dedicate to enjoy the favorite kids' dessert, and we think that is the better choice to taste the tastiness of the Madrid's ice creme. An intense flavor is achieved by the excellent quality in selected fruits. These desserts have no additives or preservatives and that allows the flavor is not fragmented. During your visit we suggest you try the mango ice cream and amarena.
4.- Restaurante Diurno (C. Pelayo, 22)
This restaurant was recently remodeled based on an American design and to be more specific, we could say that is a modern style like the New York style. The most interesting thing about this restaurant is the activities that offer inside, due to not only can you find food but you can also find places to rent movies or private parties. It would be a good decision to revise their menu and see its facilities.
5.- Arce Restaurant (Augusto Figueroa, 32)
It is a restaurant that have a menu with traditional Spanish cuisine. It is prepared by an internationally renowned chef, Iñaqui Camba. It is a space where you can meet with the roots of the culture of Madrid. On your visit not forget to accompany your meal with a fine Spanish wine.