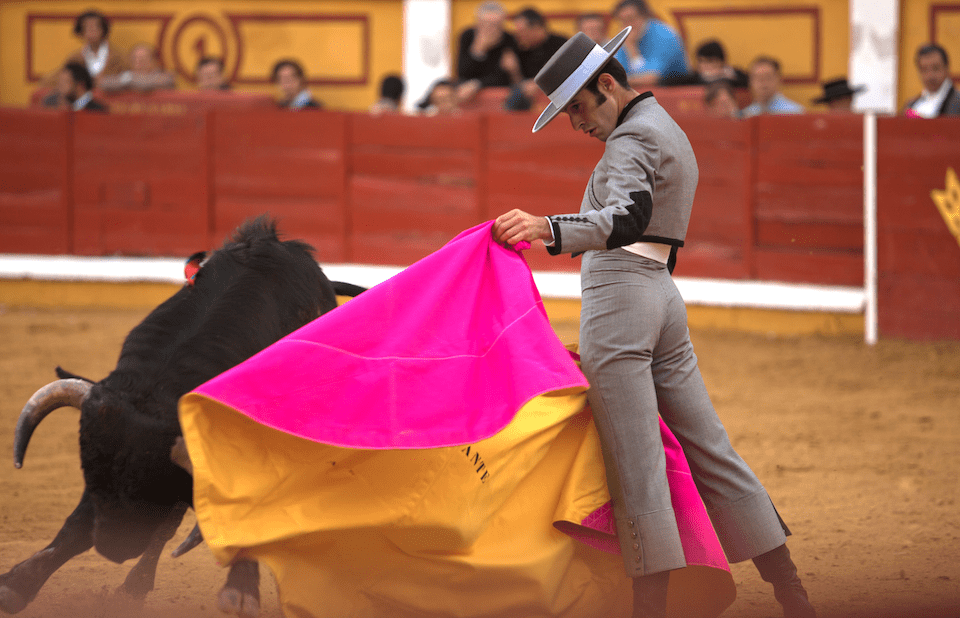 We've all heard about bullfighting and we would be in a place to live an evening of emotions. In Spain bullfighting are part of the day weekend of the Spanish. Preserved as one of the most important shows in cities that still retain this event.
Madrid is one of the cities where the bullfight with passion lives, because they have the third bullring with more capacity in the world, and that season is one of the most visited, the quality on offer bullfights.
The season of bullfights in Madrid starts in late March, with a maximum coverage of May and ended in October.
San Isidro Fair held in the month of May is the peak for bullfights as this month there are bullfights every day and can be combined plans of visitors to the city with a show full of Spanish culture.
Enjoy traditional tapas and reeds after an afternoon in the bullring is part of the custom of Spain, where you share with your partner, friends and family.
Importantly, the climate for bullfighting season in Madrid, because when purchasing your tickets have to check if you want them on the sunny side or in the shade, the difference you will notice in the cost of entry, as the shade are cheaper but not without good view and have a unique location.
Many visitors who come to the bullring, located at this event in your evenings entertainment, for after all that excitement to enjoy an evening where they can go to restaurants near the square where you can taste food as taurine oxtail and several tapas appropriate for the season.
If you want to be part of this bullfighting you can check the new dates for bullfights and buy your tickets. If you need any information do not hesitate to contact us.