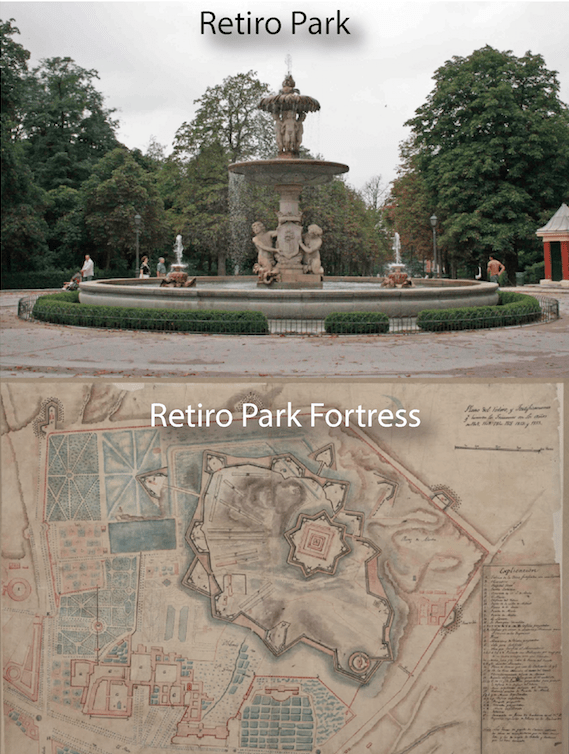 Apart from being one of the most tourist places of Madrid, the Retiro Park, it is full of secrets and curiosities that show a mystical side of this wonderful site of Madrid.
Retiro Park has an area of ​​gardens and multiple spaces that take you to an atmosphere of relaxation. It is ideal for sports activities, make a romantic walk or just resume your reading site.
In 1800 Spain is in a struggle for control not enter Napoleon, and this is where the Retiro Park is immersed in the War of Independence, which is the headquarters of the French, which in consequence caused irreparable damage by mounting heavy artillery.
Being somewhat elevated park, was a strategic point for a panoramic Atocha was the strongest of which could be threatened. Upon arrival the English, they took most of the artillery of the French and evicted the park and soon the locals themselves began to clean up the park.
A curious fact is knowing that many of the French, eat fish from the pond retirement, which today is unthinkable, but in ancient times may well have been a delicacy.
It is hard to imagine a Retiro park full of strong structures, because today is one of the sites of Madrid in which you find more harmony and peace.
This and more secrets houses this old park. In your visit to Madrid is not in doubt do a short walk through the rose pond Crystal Palace and if you have a little more time you can get on a boat on the park lake.