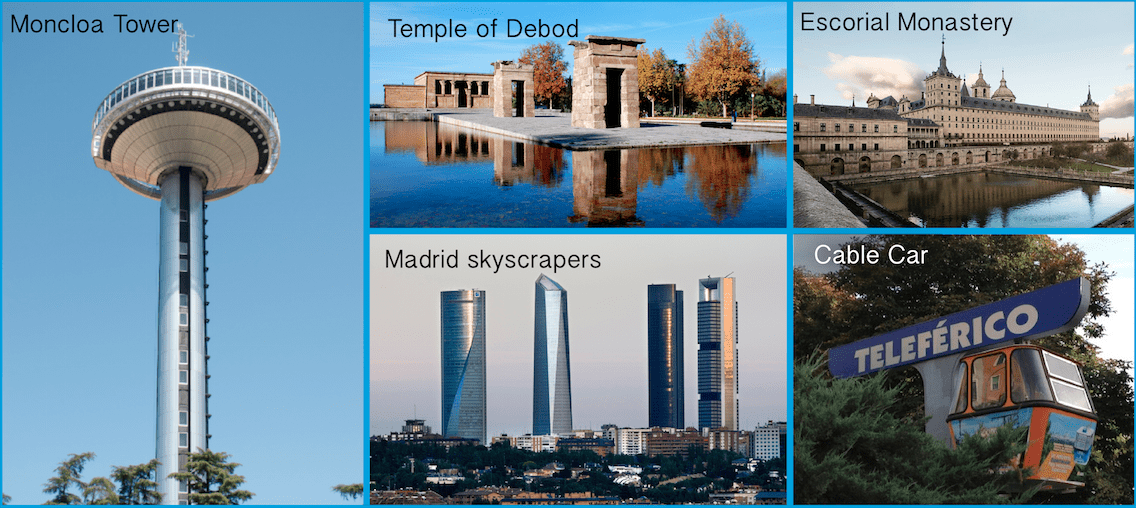 In this ocation we show you a site that give you a new point of view of Madrid. A tower of Moncloa, the architect structure with110 meters high. Is located in Moncloa neighborhood, 20 minutes by subway from the ¨Puerta del Sol¨. This building offers visitors a 360º landscape of the city and the Sierra of Guadarrama.
Before to transform it to a lookout tower, the lighthouse was built for the occasion of the European Capital of Culture in Madrid in 1992, and that's why the elevator lighting tower rises 92 meters to the platform in kind of a saucer with metal coating and rounded details because of the aesthetics was associated with technology seeking the architect Salvador Pérez Arroyo. One of its objectives was to transform the environment of the University City.
You can visit the lighthouse of Moncloa with a guide from Tuesday to Sunday from 9:30 to 13:00 and admission is free from 13:30 to 20:30. The view is so stunning that on a clear day you get to see the Escorial Monastery. Inside the city you get well vision of three of the four skyscrapers of the city, because the space tower is build behind the glass tower, the interesting fact is that from this point of the city have a perception that they are more closed to what actually are.
To reach the lighthouse you can take several routes, but take the subway is a good option always. Is recommendable take a tour of the city by approaching the lighthouse by Princess street or down the street painter Rosales where you will also find one of the most charming places of the city, the Temple of Debod, where you will also find another looked to appreciate the city.
Lighthouse Moncloa allow you to take a complete experience from the sky of the city and its environs enjoy museums, temples, shops even a cable car.