Are you looking what to do in Madrid? How about an Adventure!
What to do in Madrid? how about having the opportunity to enjoy the sunrise over the wonderful landscapes this city has to offer.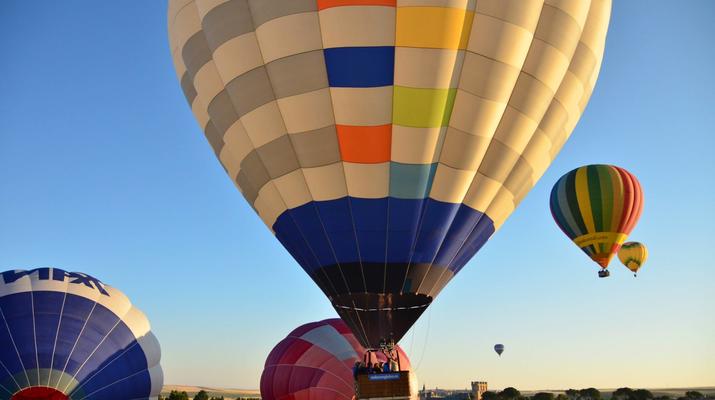 In any adventurer's book, there must always be a balloon flight. It is the essence of the adventure, the image of the great voyages, the discovery and the magic of flying. It is a part of modern history that has survived to this day.
When you find yourself up there, you'll know it's one of the best experiences you've ever had. It is a unique sensation of absolute freedom. You will feel safe and stable inside the basket and you will believe to be a bird with the world at your feet. The beauty of the landscapes seen from this "balcony with wings" will take your breath away and you will be fascinated by how it works, do not forget to clear all the doubts that you have with the pilot.
Eolomarketing will help you find what to do in Madrid, they will propose to you to live the whole process, from the assemblying of the balloon, where you will begin to glimpse the adventure that you will be about to live, until the landing where the wind takes you, you will be your luxury passengers.
From the first flame that inflates the balloon, to the last breath of air that makes it land, will be an experience that you will remember all life.
Discover true freedom!