Even though Madrid is a recent village compared with other Spanish medieval and even prehistoric cities, it comprises a huge amount of incredible monuments, some of them declared Word Heritage by UNESCO. Let's check this prestigious list looking for incredible sites in Madrid.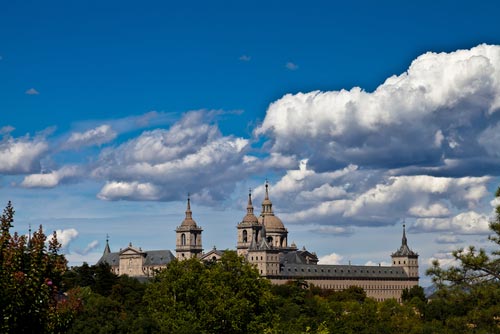 Monastery and Site of the Escorial
The Royal Site of San Lorenzo de El Escorial was a riyal residence turned into a monastery and a royal burial site.  The impressive architectural complex is located 28 miles northwest of Madrid and constructed in Herreriano style. The amazing buildings complex comprises a library, the royal residence of Phillip II, a basilica, a crypt, a convent, an architecture museum and the gardens. The Gardens of the Friars is a great place to relax and enjoy the amazing architecture of El Escorial. Visiting this incredible site is so easy, book a tour with us!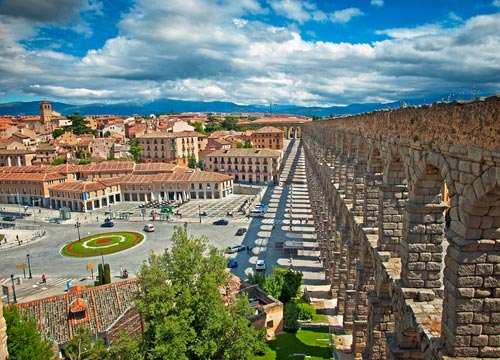 Old Town of Segovia and its Aqueduct
Segovia is city 55 miles northwest of Madrid. It was a Celtic settlement invaded and founded in around year 75 BCE by the Romans. The city its famous aqueduct that brought water to the city from Fuente Fría river 30 miles away. The Aqueduct of Segovia is built with granite blocks without mortar. Besides the aqueduct, the city has impressive churches and antique buildings articulating a traditional Castille city. If you are visiting Madrid and want to get to know Segovia you can easily book a tour.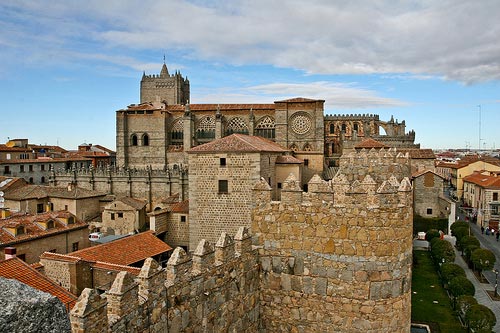 Old Town of Ávila with its Extra-Muros Churches
Avila is one of the most beautiful cities in Castile region and it is only 60 miles away from the capital. You can easily book a day tour to Avila and Segovia while visiting Madrid. Avila's medieval town is an amazing complex full of interesting buildings and churches. The Walls of Avila surrounded the all town and offer and incredible terrace aver the Castile steppe and the city. The churches outside the walls also are part of the world heritage site, since they were the inspiration for many important Spanish mystics.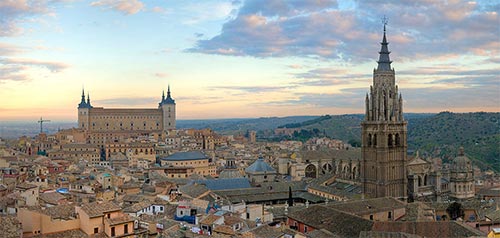 Historic City of Toledo
Toledo is the most visited city in Madrid's vicinity, there are day tours coming and going every day. Toledo, also known as the Imperial City, was Charles I royal court residence. It has inhabited by Jews, Muslims and Catholics living in harmony for centuries, being an example for Europe during medieval and modern times. The city has a many places to visit with a small area, from a Roman circus a huge Cathedral built between 1226 –1493. This was also the residence of the famous painter "El Greco" till his death, housing a museum showing his part of his masterpieces.
There are another several World Heritage Site, some located a little bit farther than those explain before. The most interesting are Burgos Cathedral, Salamanca old-town, Las Médulas -a Romans gold mine-, Atapuerca Archeological Site, Prehistoric Rock-Art Sites in Siega Verde, and the historic walled town of Cuenca.