"While I dance I cannot judge, I cannot hate, I cannot separate myself from life. When I dance I can only be joyful and whole. This is why I dance." Hans Bos
Dancers express themselves using their whole bodies as a language capable of reaching any person. Their movements are their words; their hands drawing shapes in the air are their voices. Flamenco dancers let the strength and the broadness of the music be the path where they live and transmit the deepest and most passionate emotions.
Bailaores have told stories and have communicated a culture through the most creative expressions of art. In addition to the traditional tablaos, where bailaores usually perform, many flamenco dancers have brought flamenco to the biggest theaters and have held in front of the red curtains the stunning combination of the traditional Spanish culture and the modern ways of expressing art.
Many bailaores have played an important role in the history of flamenco and have marked the course of this culture. Two of the greatest flamenco dancers that have lived and changed the history of Flamenco are Carmen Amaya and Antonio Gades.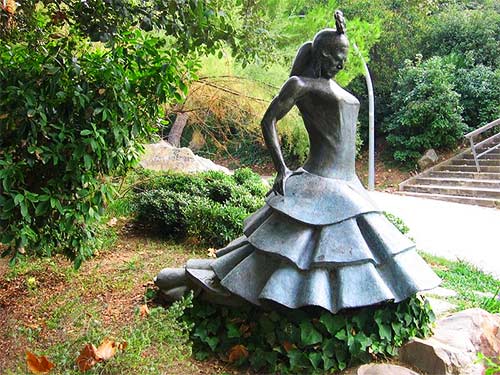 Carmen Amaya
Carmen Amaya was born in Spain in 1918. She was part of one of the families that were most related to flamenco. Carmen Amaya started to dance at an early age. She did not attend any academy; the street was her school. She made her debut in the company of her father in a restaurant, and ever since then she dedicated her life to this art. She traveled the world and danced in many countries of Europe and America. She was recognized as an international and important artist. Nowadays, everybody remembers her with respect and admiration for the remarkable legacy she left.
Antonio Gades
Antonio Gades was born in Elda, Spain, in 1937. He was one of the most prominent Spanish dancers who spread the flamenco culture all around the world. He started his studies at an early age with Pilar López. He was always aimed to learn from others and from the culture itself. He described his flamenco as painful, introverted and dramatic. Gades believed that one simple gesture could transmit much more than twenty pirouettes. He became a well-known dancer and choreographer and traveled to many different countries where he showed his interesting works. Since its foundation, his company 'Antonio Gades' has played a crucial role in the Spanish dance. It still works under the direction of Stella Arauzo and it keeps transmitting the legacy of this exceptional artist.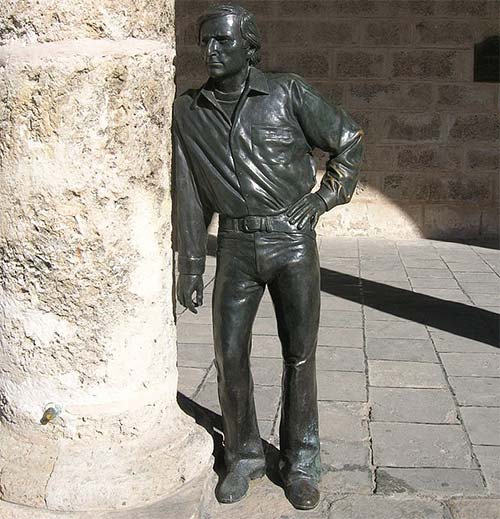 Modern flamenco has definitely been influenced by these two and many other great artists. The modern movements and interpretation of this art always return to its roots: the history of the culture, the streets where flamenco grew, the oldest singings and expressions. Nowadays you can surely enjoy this amazing dance full of history in a tablao in Madrid while eating some traditional Spanish food. Let yourself be pleased by the Spanish culture and its breathtaking flamenco.