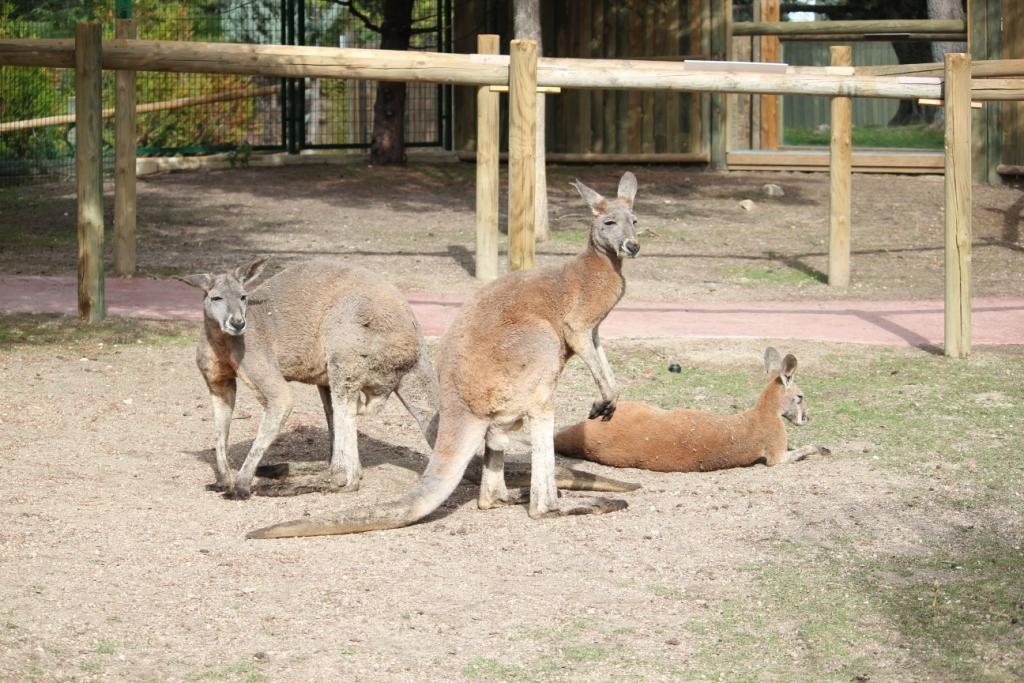 Beginning recently, Madrid attractions has a new and surprising member, the red kangaroo. Five animals of this particular breed, who hail from Australia, have found a new house inside this little Madrid's zoo.
This is a very good chance to see this unique mammal, whose special characteristics  are the size and the colour of the skin. It is the biggest breed of kangaroo (they can weigh even 85 kilos and be one meter and a half tall) and their bodies show a very special red rone. The staff of Faunia have built a large habitat for them that includes a wooden catwalk in order to see them more closely.
Located not very far from Valdebernardo Metro station( Line 9), Faunia is a complete zoo, where the whole family can enjoy different types of monkeys, snakes, butterflies, penguins, seals, and more.  This is why it is considered of the best Madrid attractions for kids and adults alike. The general price is 25.94 Euro. .