A 20-minute metro ride from Puerta del Sol is the Moncloa Lighthouse, a 110-meter high tower that offers a view of Madrid's urban landscape and a 360-degree view of the Guadarrama mountain.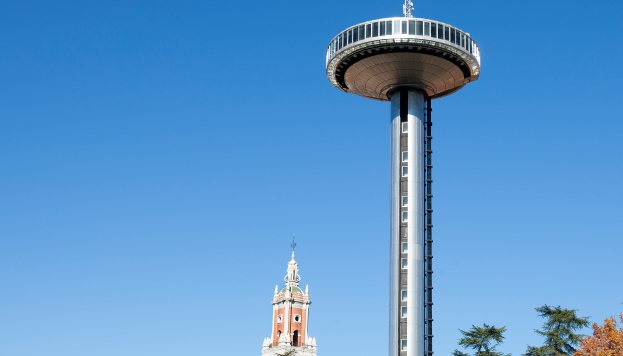 This old illumination tower, designed by the architect Salvador Perez Arroyo, was constructed in 1992 on the occasion of Madrid being the European capital of culture that year. It is easy to remember because its panoramic elevators ascend exactly 92 meters to the platform from which you can see as if it were a flying saucer, the whole city. Not to say, the lighthouse seems to glide between the roofs of the Argüelles neighborhood to the center of Madrid. Its metallic coating and curved and sharp lines denote a certain fascination for the technological, in a very tasteful style of the 1990s, whose objective was to transform the environment of the University City.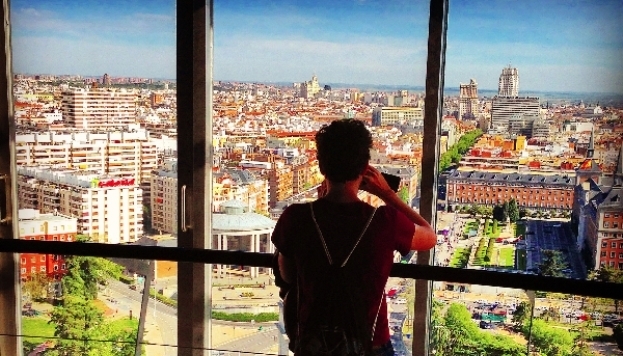 From Tuesday to Sunday, between 9:30 and 1:00 p.m. it is possible to visit the Moncloa Lighthouse accompanied by a guide. From 1:30 until 8:30 p.m. the visit is free. The view is incredible, it is possible to see several monuments of Madrid like; the Palace of Cibeles, the Monastery of El Escorial or the Picasso Tower. The Moncloa Lighthouse is surrounded by other interesting places we will be talking in a future entry.