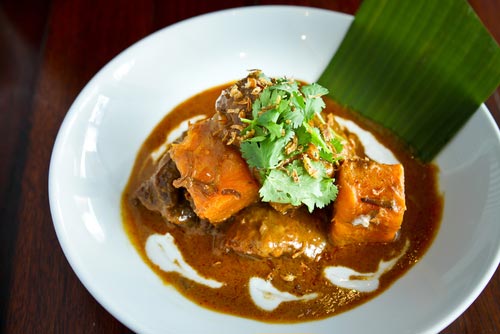 Curry has become one of Madrid locals' favorites' food. The amount of Indian, Malayan and Thai restaurants has increase in Madrid in the past years. For those of you that haven give a chance to curry, let me explain you a little bit about.
What is curry?
Curry is the generic term for a wide variety of dishes whose origins are Southeastern Asia. They all have in common a mix of spices and a cooking method. The main spices included in curry powder are turmeric, coriander and cumin, but also it include a wide range of additional spices depending on the personal recipe.
The best Curry in Madrid
Of course, where to eat the best Madrid curry is a matter of how you like it. Anyway I will recommend your two of the best Asian restaurant in Madrid. Tandoori Station, located in Salamanca district, is probably the best place to eat curry in Madrid. They have a wide variety of Hindi dishes, great service and a very well decorated restaurant. Oam Thong, in Corazón de María Street, is the best Thai restaurant in Madrid; their curries are great and prices are good.