The FIFA World Cup Brazil 2014 will start on June 12th with an opening match between Brazil and Croatia on the Arena de Sao Paulo. This World Cup edition promise to be very exciting for the Spanish National Team fans, since there are some possibilities of them to be again the world champions. "La Roja" first match will be against Netherlands on June 13th in the Salvador de Bahía Stadium.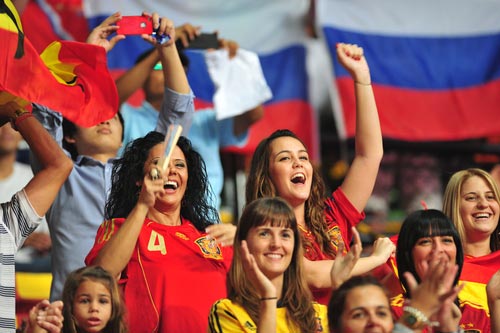 Atletico's fans are also eager to see their idols playing with Spanish Team for the first time. There will be four Atletico's players in the national team on this World Cup. They are Juanfran, Diego Costa, Koke y David Villa. There weren't this much Atletico's players in the World Cup since FIFA World Cup England 1966.
Juanfran plays with the number 5. He promise to be one of the coach keystones to build a winning team. This is the first time that the defensive player is called to be part of the national team. He show his excitement about the news and his commitment with the squad.
Koke, wearing the number the 17th, is a tireless player is evidenced by his stats. He is the Atletico de Madrid players with the most appearances for his club during the last season, an incredible 58 games between La Liga, Copa del Rey, and the Europe Champions League.
Diego Costa is one of the new promise of the team. Seven years ago when Atletico Madrid signed him from Portguese side Braga anybody in Spain know Diego Costa. Now a days he is considered one of the architects of the team's great season. His partners and the coach rely on his incredible power to score to lead the team direct into the final match. He will be playing with the number 19th.
David Villa couple days ago communicated that he is leaving Atletico to play in the New York City, but he will belong spiritually to the Atletico family forever. Vicente del Bosque is retaking the Aragones' strategy with Fernando Torres and David Villa to overcome.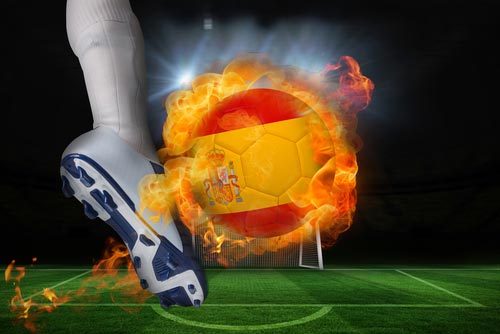 In the other hand, there are only three Real Madrid players on the 2014 World Cup Spanish team: Iker Casillas, Sergio Ramos, and Xabi Alonso.
Iker Casillas isn't in the best shape, but since he is half of the soul of the team, Del Bosque decided to bring him to Brazil. He and Xavi –a Barcelona FT player- are the captains and the core of the team. Del Bosque counts with both player to lead "La Roja" to the victory.
Sergio Ramos promise to be part of the Spanish show in Brazil. His sympathetic behavior and its peculiar way to play will make the fans become crazy. Finally, Xabi Alonso is expected to have the defensive key to stop the rivals scoring. He and Busquets get along really well on the midfield and both prove to be a killing combination.