The Marlborough Gallery was founded in 1946 by two of the best-known men in the artistic sphere of London, Frank Lloyd and Harry Fisher. In the 50's it became one of the World's most popular galleries, catapulting an expansion of the brand with the opening in New York, Tokyo and Paris headquarters.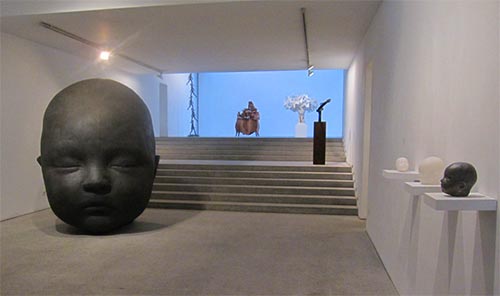 Marlborough Galleries in Madrid was opened in 1989 with a major exhibition on Francis Bacon. Nowadays, this institution shows one of the best monographs and collective exhibits in the city. They alternate ongoing work of its artist's exhibitions with its permanent collections. Currently Marlborough Madrid represents international artists as: Alfonso Albacete, Pablo Armesto, Juan José Aquerreta, Martín Chirino, Rafael Cidoncha, Alberto Corazón, Juan Correa, Carlos Franco, Manuel Franquelo, Juan Genovés, Luis Gordillo, Kcho, Abraham Lacalle, Francisco Leiro, Antonio López García, Blanca Muñoz, Juan Navarro Baldeweg, Pelayo Ortega, David Rodríguez Caballero, Sergio Sanz, Manolo Valdés and Legado de Lucio Muñoz.
Currently on exhibition
Tadanori Yamaguchi: Confrontación. From October 23nd to November 29th.
Are you visiting Madrid in November, check our recommendations on What to do in Madrid in November.
Adress
Orfila, 5. 28010 Madrid.
Opening Hours
Monday to Friday from 11:00 a.m. to 7:00 p.m.
Getting Here
Marlborough Galleries Madrid is just a few minutes away from Alonso Martinez subway station. This station serves line 4, 5 and 10 of Metro Madrid network.